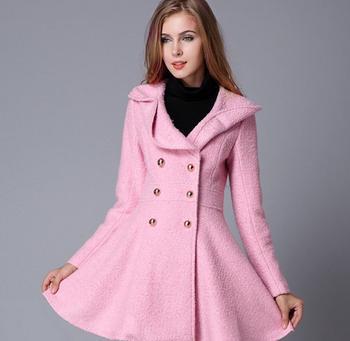 Xie Ming, president of the Jiangsu Textile Industry Association, told reporters that the four major strategic adjustments in Jiangsu include adjustment of industrial structure, adjustment of technological structure, adjustment of organizational structure, and adjustment of regional distribution structure; "six new advantages" are efficiency advantages and quality advantages. Brand advantages, fashion advantages, talent advantages and environmental advantages. This year was in the middle of the "12th Five-Year Plan" period. Through strategic adjustment, the results have begun to show.
From January to June this year, the main business income of Jiangsu textile industry was 634.67 billion yuan, an increase of 11.06% year-on-year. Under the current economic situation, profits from January to June reached 26.712 billion yuan, an increase of 12.72% year-on-year. The benefit growth was higher than the speed increase. Achieve healthy development. In terms of exports, exports from January to June reached 20.42 billion U.S. dollars, an increase of 6.66% year-on-year, of which textiles were 9.969 billion U.S. dollars, an increase of 6.47% year-on-year; and the apparel industry grew a little more, completing 10.451 billion U.S. dollars, an increase of 6.84%. From the sector point of view, the main business income of the textile industry segment increased by 9.8% year-on-year in the first five months of this year; clothing increased by 15.37%; chemical fiber industry increased by 10.74%; textile machinery increased by 17.98%. From the perspective of economic performance, whether it is the growth of scale, the growth of benefits, or the growth of exports, it is in a relatively healthy state.
"The Provincial Government of Jiangsu Province pointed out that the industrial upgrading of structural adjustment should be 'adjusted, lightened, adjusted, and strengthened'. In view of this 'four adjustments', the analysis of our textile industry is based on the analysis of the growth pattern of quantitative growth. No longer is it, our scale is big enough, the focus is still to achieve industrial upgrading through structural adjustment." Xie Ming said, "We are driven by innovation, and the brand is the vanguard to ensure profitable growth, and some industries are also carried out through industrial transfer. Adjustments: Many enterprises in Jiangsu have set up factories in Henan, Shandong, and Xinjiang. From the point of view of environmental capacity, Jiangsu has not developed industrial capacity through quantitative expansion. We have already taken the initiative to avoid the road to pollution first."
"Jiangsu Brand Jiangsu Fashion" promoted strongly Two years ago, Xie Ming proposed that: the textile and garment industry has both manufacturing attributes and urban industrial attributes, and for the urban industrial attributes, the formation of brand and fashion advantages is the transformation and upgrading of Jiangsu's textile and garment industry. The only way to go. Jiangsu textile and apparel industry has defined the direction of "brand Jiangsu and fashion Jiangsu", implemented brand strategy, vigorously developed its own brand, and at the same time increased cooperation with international brands to create Jiangsu International Fashion Festival as a platform for brand growth and communication. To deepen brand building as an opportunity to create Jiangsu brand advantage and fashion advantage.
At present, Jiangsu has 2 world famous brands in China, more than 50 Chinese famous brands, more than 30 well-known Chinese trademarks, and more than 300 famous brands in Jiangsu Province. The brand Jiangsu has achieved fruitful results. In addition to a large number of well-known and well-known brands such as Bosideng, Sunshine, and Yalu, Jiangsu has also emerged a series of cutting-edge brands. In the past two years, Ashton has developed rapidly with its outstanding business model. The Australian Ocean family has risen with outstanding taste. Then gradually formed a brand group, regional brand advantage. When the willingness to buy in the domestic market is not strong, Jiangsu textile and apparel companies use the brand as a weapon to open up and dominate the market.
In the export market, Jiangsu textile and apparel companies also made adjustments to get rid of middle and low-end products, strengthen cooperation with international brands, and increase efficiency. Such as Hua Lida and Uniqlo, Suzhou Tianyuan and Adidas, Colombia and other brands, fabric companies Lexi and the internationally renowned fabric brands and even well-known clothing brands to form a corporate brand.
It is worth mentioning that during the implementation of the brand strategy, Jiangsu International Fashion Festival has played an active role in promoting. The 15th Jiangsu International Fashion Festival to be held in September of this year will continue to focus on "brand Jiangsu and Jiangsu fashion". Promote the transformation and upgrading of Jiangsu's textile and garment industry.
Innovation has become the driving force for industrial upgrading Jiangsu's textile and apparel industry upgrades are centered on improving efficiency, and innovation has become the driving force of industrial upgrading.
Xie Ming said that innovation in Jiangsu is also divided into several levels, digesting and absorbing innovation, independent innovation and integrated innovation. Among them, integrated innovation is the highest level of innovation. She cited an example of integrated innovation. In 2012, Jiangsu Province made a product—Falai Wool Blanket. The raw material was developed in Zhangjiagang, Jiangsu. The flat yarn developed with polyester filaments was particularly light and flexible. The weaving, printing and dyeing were completed by warp knitting companies in Meishu, Changshu. The blankets produced by the innovative process have a velvety feel on the body; and the weaving equipment - double needle bed warp knitting machine is produced by Changzhou Wuyang, and its ge2296 high speed double needle bed warp knitting machine won the "Textile Light" 2012 The first prize for annual scientific and technological progress; printing and dyeing equipment is produced by Lianyungang Eagle Tour. A blanket, from raw materials, weaving, and equipment, all have innovations, and it is precisely in Jiangsu that all companies on the innovation chain share the benefits of innovation and formed the advantages of integrated innovation.
Digestion and absorption, and then innovation, in the field of textile machinery outstanding performance. For warp knitting machines, past high-end warp-knitting machines were monopolized by international companies such as KARL MAYER. Through cooperation and continuous digestion and absorption coupled with independent innovation, Jiangsu warp knitting equipment has now led the domestic market and some of the equipment has been able to catch up with international advanced level. . The Kaifa 688 automatic winder of Jiangsu Kaigong owns its own patents and realizes independent innovation.
In Shengze Town, Wujiang, Jiangsu, Hengli Chemical Fiber's "Key Technology Development of High-quality Melt Spinning Superfine Denier Polyester Filament" won the second prize of the National Science and Technology Progress Award. They focused on industrial yarns and is now the largest industry in the country. Silk manufacturers recently developed industrial wire for automotive airbags. This kind of silk was made of nylon in the past. Nowadays, research and development are replaced with polyester, which can reduce costs. Shenghong Co., Ltd. focused on civilian silk. Recently, the construction of the first domestic pdo project undertaken by Sheng Hong attracted a lot of attention. After the project is put into production, Shenghong will become the second company in the world to independently produce pdo products and own a complete memory fiber (ptt) industrial chain.
Not only product innovation, marketing innovation, management innovation, model innovation, and strategic innovation are all regarded as the "Bible" for enterprise development, guiding enterprises to break the ice in the market, and bring out a world of their own. During the interview, a cotton spinning company's recent inventory growth was relatively large. The person in charge of the company did not discuss objective reasons such as cotton price inversion during the interview. Instead, they repeatedly said: "We have not had enough innovation, and adjustments have not been timely. We must quickly adjust the structure according to market requirements. "
"Although the figures show that the first half of the year is very good, we must also see that some companies and some industries, such as the chemical fiber industry, face severe challenges. We must recognize the importance of further restructuring and shift the industry. Combining with the strategy of going global, we will make full use of the education advantages of Jiangsu's location in the southeast coastal regions and colleges and universities, build talented people's advantages, and promote the sustainable development of Jiangsu's textile and garment industry, in order to achieve the goals of the Jiangsu textile industry and Jiangsu's "12th Five-Year Plan". Work hard." Xie Ming said.
Eva Sport Insoles,Running Shoes Insert,Sport Soft Pad Running,Eva Foam Insoles
Henan Bangni Biotechnology Co.,LTD , https://www.insolesbangni.com