After fifteen years of precipitation and development, the annual China (Shenzhen) International Branded Apparel Fashion Fair is about to be held on July 9, with a grand opening to present a new fashion feast for everyone. With immediate effect, we will recommend a large number of outstanding exhibitors brands through series of reports to share the latest developments.
Recommended today
"Yunna Baorui, Feng Dance Seduction, thinking Lian Chun Zhen, Confucianism Ya-chi," Shenzhen Yunfeng Si Ru Clothing Co., Ltd was founded in 2010, the core of its design is "Western design techniques to express the Oriental Zen." Following the 2015 Shenzhen Fashion Week spring and summer new conference, Yun Feng Si Confucianism will bring its brewing for many years the women's brand "no rules" to set off again to the "Yuan Dian" as the theme debut Shenzhen Trade Fair.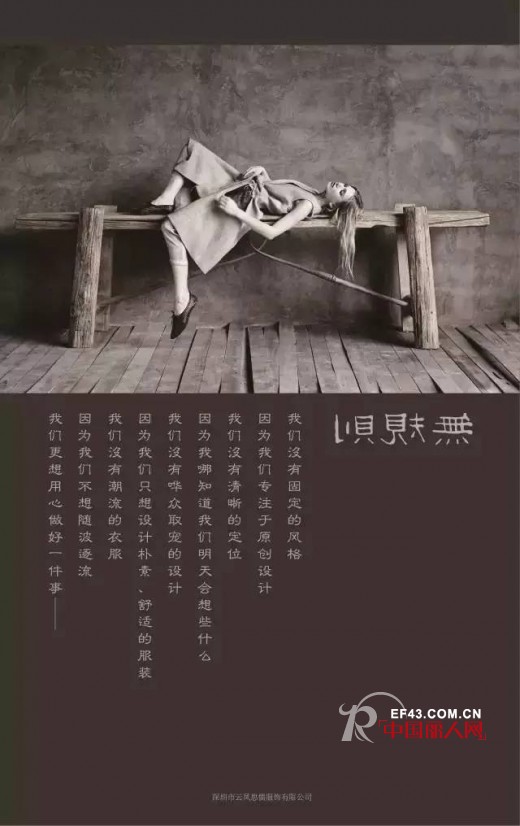 "Breaking the rules in order to establish rules." The "no rules" brand women's appearance, like a sketched sketches. Selected clothing exhibition are the classic image of a single product in the past, is a brand focused on combing and display. 270 square meters of space, the use of "Ma" and other natural materials presents a unique installation art to show the origin of life, echoing the brand itself, the pursuit of simplicity, return to the true concept.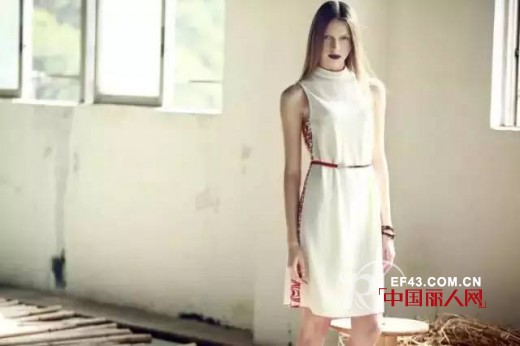 "No rules" as the original designer brand, you want to express the inner world of the designer dedication. Yunfeng Si Confucian design director Liang Yunxia introduction, "no rules" that is not in accordance with the established rules of behavior to go it up to a brand, as small as a boring accessories design, and more willing to work through their own, through independent, in-depth Think about forming your own system of behavior.
"No rules" do not even have the so-called "brand positioning" because Liang Yun-xia believes that "the future is unknown, and how we will be in the future will depend on what we will meet in the future and what kind of enlightenment we have." The brand does not set a specific target age of the customer base, all with "random" flavor of adult women, can be "irregular" wearers.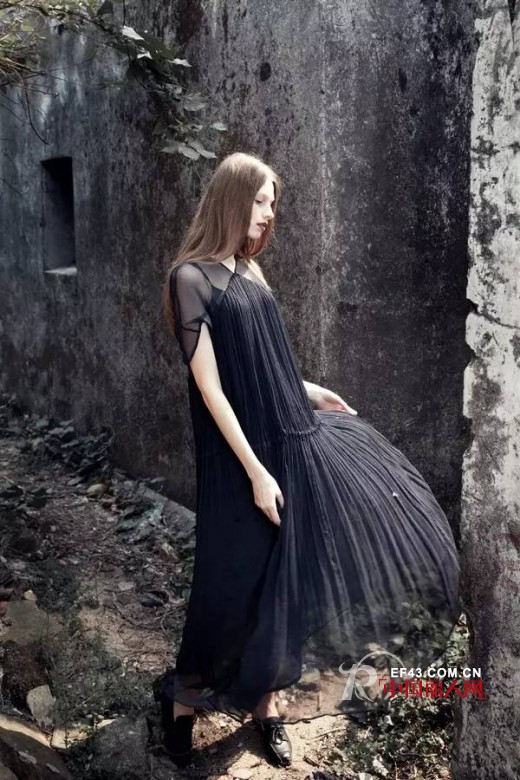 People living in the city are always looking for and developing, but ignoring the moment bit by bit the beauty, but to the pursuit of the unknown future. When I looked back, I was familiar with the future. The appearance of the trade fair was both a regular exhibition of the "no rules" brand and a conceptual attempt to awaken people's desire to return to their spiritual home through the effects of space and installation art.
No rules Booth: 1B18
Fitted Sheet,Polyester Fitted Sheet,Printed Fitted Sheets,Microfiber Fitted Sheet
changxing sanxing textile co.,ltd , https://www.sxhometextile.com