Weaving fashion color clothing, shaping the modern "real woman, true temperament" image. With its unique aesthetic tendencies, simple outline shapes and exquisite details, the fragrance releases the latest international fashion trends and fashion elements, demonstrating the unique and elegant taste of modern urban fashion women and the pursuit of freedom. "Fragrant fashion" autumn and winter of 2012, the combination of romantic elegance and dry calm, for the majority of office "bones fine" who brought the elegance of hardness and softness! Let a woman's fragrance, elegant endless.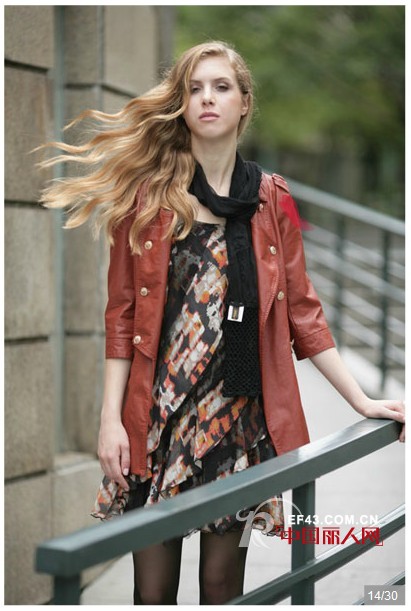 Easy casual leather coat color coat, with printed dress, romantic and elegant in the stack of lotus leaf in the infinite derivative, with a black scarf, warm and stylish.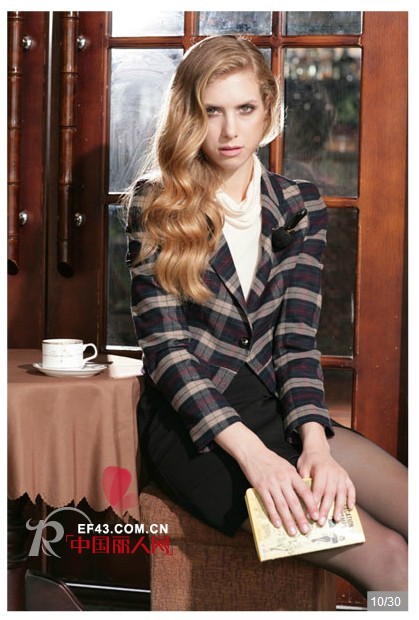 Small suit as a must have in the workplace of women, always too serious black, romantic Scottish lines successfully rescued the bones of the office elite, showing the merciless and economic beauty.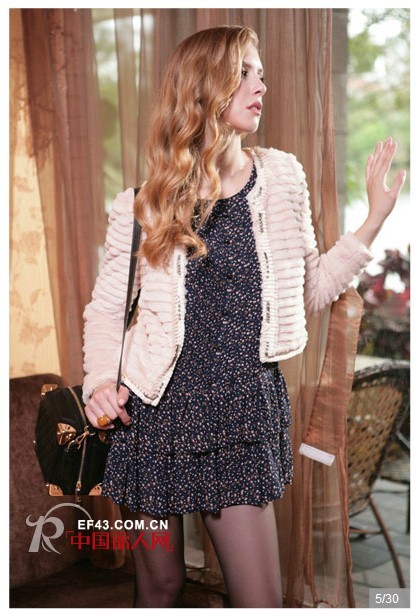 Luxury palace wind jacket exquisite elegant, collarless beaded neckline at the perfect show lines, under the color wave point under the dress, fold shame others line of sight.
1. Precious as gold: wool root and the skin above the villi called cashmere, is a very precious textile raw materials, low in content, high quality, expensive, enjoy the "soft gold" reputation in the international market.
2. soft texture, soft luster: cashmere clothing with delicate, smooth and waxy excellent characteristics, that silk silk soft and beautiful natural luster, with attractive allure.
3. Light and warm: a cashmere dress is only about 300 grams, cashmere fiber fineness of about 15 microns, so the fabric lines dense and thin, and natural curly, loose light and air, so good thermal insulation.
4. Comfortable and flexible, cashmere clothing has good hygroscopicity and breathability, personal wear, feel comfortable, with a unique feel, rich natural flavor.
5. Health effects: Cashmere clothing close to wear, can promote hair follicle activity, stimulate blood circulation, helps to reduce fatigue and health care.
Distinctive silk cashmere blend yarn add interest to the spring/autumn sweater. A lesson in versatility, our soft/smooth Silk Cashmere Blend Sweater breathes so you won't overheat, yet keeps you warm. 50% silk 50% Cashmere Sweater, 75% silk 25% cashmere sweater, and 85% silk 15% cashmere sweater are available for your choice.
Silk Cashmere Blend Sweater,Knitted Cashmere Silk Blended Sweater,Sweater Shirt Cashmere Sweaters
NINGXIA ST. EDENWEISS CASHMERE PRODUCTS CO., LTD. , https://www.st-edenweiss.com